A Little Breakfast And A Bit Of Shopping

Yes, every now and then a morning begins at the Cracker Barrel Old Country Store nearest one of Tennessee's largest shopping malls. The displays in the gift shop area, that you must walk through to get seated in the dining rooms, always grab my eyes. Remembering of course, that I have repeatedly told those of you, who have been around a while that I am not a "blue" person. You know one who loves blue! Oh, how do I get myself into more color choices and still I must admit…yesssss! Blue is calling my name. Can you hear it? Isn't that baby bird precious?
It was one of those hurrying days…you might recall that my computer had to go to the Geek Squad at Best Buy…that was the day. Time was limited, so this is my way of studying which blues need to come home with me for gifts and for….myself! That sweet bird will be mine if still available when I get back over that way…yes…soon!
The third photo shows some terrific items. Love the clear bird stopper on the blue bottle. Reminds me of my new to me cloche bird handle. Love that look. Don't you?


You will notice…of course, that the beautiful dispenser was saved for last. I just can see it on your porch and mine…with "sweet tea" or lemonade or simply water with ice cubes floating along on a hot summer day. Can you see it? Nothing says summer like an ice cold drink and your porch along with those you love. Enjoy the color blue soon! Thanks for dropping by and please leave a message so that I'll know you were here.
Linking to these parties this week: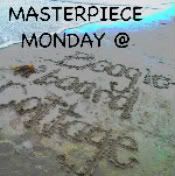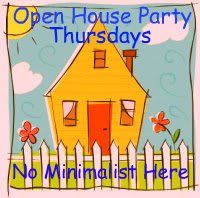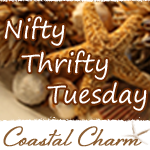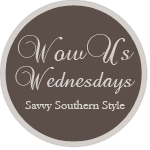 Savvy Southern Style
Life On Lakeshore Drive
A Stroll Thru Life