Before And After Views Looking Out The Windows
Hope this post will assist many of you in planning what to do to screen out a view, that you'd just rather not see each time you look outside. You know like most large cities, the home builders have quite narrow lots to build on. That means in many areas of our country, some quite large homes have narrow side yards. Yes, I've had 2 houses in the Houston, Texas area that were like this one my friends, Betty and Jim own in the gorgeous master-planned community of Kingwood.
Kingwood is quite unique in that it was one of the first well known master-planned communities and perhaps was one of a few that was actually planned on paper for 10 years, before the first tree was cut. Did I mention that it was heavily wooded? The first time my family drove into it, we knew that would be our second Houston area home and it was.
Are you amazed to see the new look popping before your eyes? I certainly was!

Notice with each additional part of the plants, it shows the best look ever out their breakfast room windows.

Isn't it the answer for improving the view? Actually, their view is looking wonderful already. Take a look at the new flower bed beside their fence. It's all come together beautifully. And look how their view changed even more by the addition of a flower bed beside the fence near their detached garage.
If you have friends with a similar situation, please share this terrific idea that Betty and Jim have gladly shared with me. Thanks for viewing and a special thanks to Betty and Jim. Click here to see their family room, that everyone loved.
Linking to these parties this week: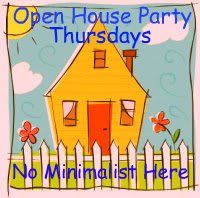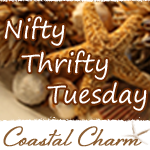 Savvy Southern Style
Life On Lakeshore Drive
A Stroll Thru Life