Breakfast In Fussen, Germany
Good Morning! Today we're having breakfast at the Hotel Christine in Fussen, Germany! It's a lovely, small hotel and owned by a wonderful couple. They take a lot of pride in their tablescapes each day. The flowers were always there and fresh! Simply beautiful.
The reason, we four, Betty, Jim, Bob and I, made our way to this part of Germany, was to see the "Passion Play" in Oberammergau a few miles away. While in this area, we toured many castles and churches. The churches and castles were very elegant…another time I'll show you those great photos, too. Betty and Jim have traveled often to that area of the world. Jim is terrific at planning ahead for the whole three weeks we were there. Outstanding just doesn't say enough about that "Dream Trip."
As soon as Bob announced that he was retiring early, we knew we wanted to take advantage of our time and see the places we had never been…just dreamed of going one day. We knew that 2010 was the year that the historic "Passion Play" is open in Oberammergau. It's only open every 10 years for a few months. So, Oberammergau was on our "Bucket List" and that's how the "Dream Trip" started out to be. At first we were going for 2 weeks and then we extended to 3 weeks. I mean it's a long way to go without seeing a lot of the places we had only dreamed of seeing and to be there with great friends was an added bonus.
When Bob retired, we could not wait to go see that part of the world, where both our families came from to the United States. We had always known that Bob's family had come from Germany, but had recently been told that my father's family also came from that beautiful area of the world. The play was reason enough to go and definitely well worth the time as we had never seen a live play with 2,500 actors and actresses on stage at one time. Outstanding…just doesn't tell how great it really was. If you are interested start thinking of 2020 as the year you want to be there. It was amazing to look at the Alps out our windows…think of it!
Many of you will recall seeing Betty and Jim's family room featured here a few months ago. Also, you might recall that I was very lucky to find a fabric store that would custom make an extra large table runner in a mere 30 minutes.
Thanks for visiting and following my blog…Helen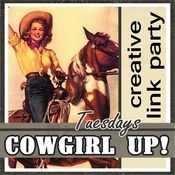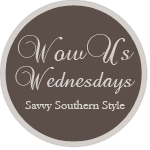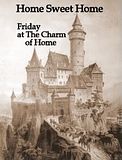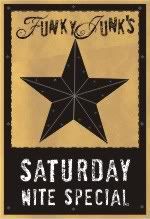 http://lh4.ggpht.com/-9GIYXwyAH6g/UWTLkysQ-XI/AAAAAAAAVd0/dToEI_X2QgU/Copy-of-Oh-the-places-WEB-SIZED_thum.jpg?imgmax=800