The Galleries On Gordon
Welcome to historic Chickamauga, Georgia, located near Chattanooga, Tennessee. The quiet town is fun to explore and the battlefield is located not far from the heart of town. Chickamauga Battlefield has many cannons and is one of the nicest presentations, that I've seen….do keep that in mind if you enjoy historic tours. There are many grand homes, but not all are open for viewing. The photo above is a home that I was able to get riding by.
OK, the truth is that I was there to see the fun shops and ended up staying a long time in a delightful one named The Galleries on Gordon. It has loads of gorgeous items for your home, yourself and/or for gifts. And believe it or not…I found blue there, too. This is one of many shops and restaurants in this little town. It's a great place to start out and shop, then break for lunch, and shop some more. That day, I had already been several places, so I know I'll be returning to check out the other shops and also to return to The Galleries on Gordon. I very much enjoyed hearing about the town from Toni, at the Galleries. She is very helpful in the shop and also about places to dine or shop for antiques, etc.

The Galleries has many unique lamps and lamps are my thing! One can never have too many.

Take your time when you visit in order to see everything. You know you would not want to miss anything!
Keep looking and back tracking if you need to do so. I always go in all directions, when I'm taking it all in. Do you?
While shopping, I thought about all my friends, who love anything with a Fleur de Lis. See why?
I know many, who would love,love, love to have this red rooster with what is that blue? There's blue! Supposedly, I did not care for blue…and in the past 4 weeks I'm found blue everywhere I look. Loving blue again!

The yellow tulips looked real.

The artichokes were so perfect looking that you would think they were really fresh ones.
Notice the blue geese! Blue has really caught my attention. How about you…are you seeing blue everywhere, too?
Thanks for dropping by,
Helen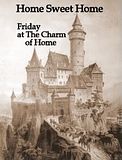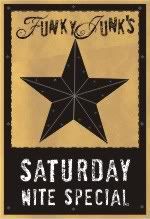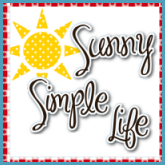 " />