How To Select Granite For Your Home
First of all, I have to admit, that my husband and I were clueless on how to shop for granite. Seriously, we were green beyond belief on this subject. Fortunately, I found a friend, who had been researching the subject very well and in a terrific market….aka Houston, Texas!

So, what was next after learning some important bits of information from my friend, Dee. She shopped for her granite at length and shared her info with me. Armed with her great info, Bob and I took off all over our area. Right away, we went to one area that scared me, because the deal was too good to be true. Red flags were flying around me on that one. So, off we went to find the best deal around. First of all, I'm not implying that the ones we would not buy from were not honest, but it was those red flags that made us go on to other locations.

We live very near the Georgia state line and often there are great deals in that gorgeous state, too. Fortunately, another friend, Farica, had shared her granite experience with me. Meaning her installation did not include caulking the granite; therefore, she and her husband got that unexpected job. We kept shopping and questioning at each shop, what was included and then it happened. Remember, we're back across the state line and suddenly I found a local magazine with a gorgeous ad page, while we were grabbing lunch. Oh, my goodness, we could not get to that shop fast enough. The showroom was gorgeous and the interior designer was fabulous to work with. She showed us lots of colors and invited us to walk out into the area, where we could select exactly, the granite we wanted and get it put away for our installation.
Remember my friend, Dee, who had researched so well. I certainly remembered Dee on that day. Suddenly the interior designer asked if we would be interested in seeing remnants! Wow! She actually said that great word, "remnant" like Dee had shared with me. How fast could I yell, "yes"? Overjoyed that this lady mentioned it without our having to ask her. We were needing enough to do our area that had two sinks. The 2 pieces of granite would appear as a backward capital "L" flipped up. Basically, 2 vanities meeting in the right corner. Each would get new sinks, too. And our designer also mentioned the same think as Dee, that the remnants were quality left over from a contractor and that she felt sure there was enough for the square footage we needed..like 25 or 29 square feet. We were able to view the craftsmen finishing granite for other customers. This place was definitely, where we needed to be. Using the remnants saved us $300 to $400. We shopped around for the faucets and got the ORB Delta faucets for a great price instead of going with the local faucet sellers' Delta.
Before we left that day, we selected the finish edge, and got in writing, their agreement to
install and caulk. Please remember those words "agreement to install and caulk" and keep that signed piece of paper. Also, remember that we chose to buy our sinks from the showroom. The only problem we did have was that the agreement to caulk was disappearing. No way was I going to agree to that and reminded the installers that was not to be. They tried, but that was in writing…so they agreed and did a great job. We did buy the Delta Venetian Bronze faucets at Home Depot, I think. Might have been Lowe's and as I mentioned they look great and saved dollars compared to the specialty store.
Our home is nearly 30 years old and we are the third owners. So naturally, the company wanted to sell us more at some time, if not right then. So, we agreed to pay a little extra…maybe $50 to have their company visit to "map" our vanities in all 4 baths. We only have had the master done so far, and the fit is perfect. The seam is barely visible unlike the old sculptured marble we had.
Again, please don't be fooled by someone, who will say that a remnant is a defective piece of granite. According to what the designer told Bob and me, they are not inferior slabs. Just not large enough to do a huge space.
Still, be careful and question whether it feels like you are at the right place. We are so happy that we shopped that one day…most of the day. We're overjoyed with the results. Please bookmark this post if you are considering granite. I know how much my friends' info helped with our decisions and sincerely hope this will benefit you or someone you want to share the info with for their re-do.
Thanks so very much for visiting today,
Helen
Linking to these parties this week: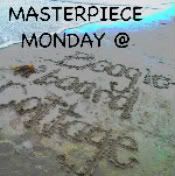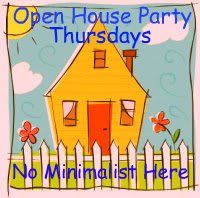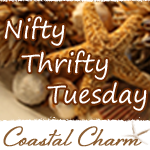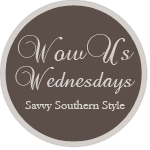 Savvy Southern Style
Life On Lakeshore Drive
A Stroll Thru Life