How Would You Like To Go To Cozumel
Well, what would you say if suddenly you received the totally unexpected phone call asking that question? That's just what happened on my April birthday this year. Our wonderful daughter-in-law asked our son about all of us going together to celebrate Bob's and my 45th anniversary in Cozumel. Needless to say, Bob and I were both speechless and beside ourselves with excitement. This trip was to be their birthday gifts to us and be a great celebration of our anniversary.
When we could speak, we were overjoyed. Have I said that enough? They were emphatic that this trip was on them..everything! About Midnight, I checked our family email and there sat 2 round trip tickets from Atlanta to Cozumel. We could hardly sleep for days…the excitement of 8 days with them was fantastic and a feeling neither Bob nor I will ever forget. We live about 12 hours from their home, so you can imagine what a treat this was.
What did we do? Might be easier to tell you what we didn't do. This was their third trip to Cozumel and they had it all planned really well. Our grandchildren were as excited as the rest of us. Our granddaughter is 9 years old and our grandson is 7 years old….such a perfect age for this trip. That glorious June day, where we awaited their arrival in Atlanta, and would all board the plane, was perfect. Suddenly, there was T, our grandson, showing his excitement with a huge smile. R, our granddaughter rushed over equally excited. The photos will give you a clue of the 8 days of fun.
The top photo is of a metal butterfly, that reminded me of the one I recently found at Ross Dress For Less and posted about a few weeks ago. It certainly would be lovely anytime, but especially nice in the late summer through fall. Then there is a view from the Melia resort lobby of the adult pool on the beach. The family pool is near the restaurants that the resort has nearby.
One morning, we went to the museum and had a fabulous breakfast on the porch with a great view of the marina. Fabulous! We toured ruins, drove the entire island one day, snorkeled another, and Bob, our daughter-in-law, and grands swam with the dolphins. We enjoyed sightseeing and playing the entire trip. We all love the water and it was so blue and wonderful. Everyone got on kayaks and had a fabulous time.
All photos may be enlarged by clicking twice. Enjoy!!! And yes, we highly recommend Cozumel for a great getaway.
The following blogs are ones I will be visiting and following this week. Hope you enjoy seeing their posts, too.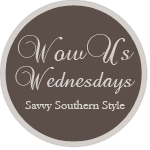 http://thetablescaper.blogspot.com/
http://thetablescaper.blogspot.com/p/oh-places-ive-been.html
Now see my Pinterest at http://pinterest.com/helensdecor/
Now a Pinterest event: