Orange Has Returned Or Has It

Welcome to my home! Recently there was a whole afternoon of shopping going on when I arrived at TJ Maxx! It was ever so busy and difficult for me to shop as I usually do….you guessed it someone was waiting on me. And at the same time I was waiting for shoppers to move aside and let me look. Not meaning to sound rude and childish, but I did have a date waiting on me! Thankfully, he is the best at understanding that I love to shop.
I'm sure many of you recall having orange in your homes as an adult or in your parents' home in the '70s. Let's just say, that in 1975, I was absolutely "O-R-A-N-G-E CRAZY" and I can prove it. One word: telephone! Yes, my husband, son, and I moved to Kingwood, Texas, a master planned community outside Houston! "Big H" as we called Houston was booming and houses were, too. Our telephone service was by a company we had never heard of, but when I arrived to set up our home phone service something happened instantly. In that office, I turned to see the colors available in the "princess" style phone and there it was my favorite "O-R-A-N-G-E". One thing led to another and suddenly, we had a wall phone in the kitchen….also O-R-A-N-G-E! Out of that love of orange came a striped comforter for the master bedroom…you bet…orange was in those stripes! OK, at least it was a contemporary style home…it worked. And people either loved it or they didn't. Next came orange framed prints, you name it, I wanted it. (I've also been "daisy crazy" and still love daisies!)

Now, was your home ever filled with O-R-A-N-G-E? Who brought it into your home? Did you or they love it at the time? Surely, there are those who will admit to being "orange crazy"…please!

Take a long look at the variety of shades of orange in these photos. Some are almost red and some are definitely ORANGE-ORANGE…really orange! Yes, I admit, that I was again attracted to O-R-A-N-G-E! There..I feel better for having said it at last. I'm loving the pale orange, deep orange, you name it, but I'm trying really hard not to go there just yet. Why not, you ask! Simply, because it actually would mean a whole lot of changes, that I'm not ready to make. Time will tell me if I "need" orange again. Maybe I can just enjoy it in the homes of others, in shops or magazines.

Look at this chevron orange and silver waste basket….also from TJ Maxx!! There was no way, that I could leave this beauty out of this group of shades of orange. Hmmm! Maybe someday my gameroom will actually turn into my craft/blog room and I'll need a bright color….orange…could be!
Would you be able to live with O-R-A-N-G-E, if it was ever so tame as to be mixed in with other colors and or prints you love? Yes, you guessed correctly…I'm thinking of paisley with ecru, orange, purple, and a few shades of green mixed in. That would not dare to scream at anyone, who walked in and saw O-R-A-N-G-E! Or would it…no way or way? Remember, I'm still thinking of things that would have to be changed out. Like the EIGHT dining room chairs, that would need to be recovered. Hmmm! Again, that's 8 chairs!!!
Are you there with me as I'm trying to decide if it would work better this time around with more colors that also have strength to match the orange? See what you think after you see the last photo, please!
Seriously, I very much appreciate your comments and hope you will post letting me know how you felt or feel about O-R-A-N-G-E. Thanks for visiting and please visit the websites below, too!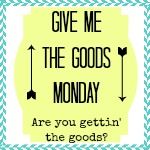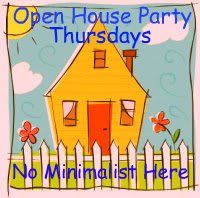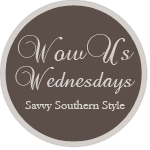 Life On Lakeshore Drive
A Stroll Thru Life