Presenting Beyond The Garden Gate Tea Room At Mountain Oaks
Ladies and gentlemen, I present the most grand tea room, that I've ever, ever, had the honor of visiting! And it's everything that I say and more. This is the fairest tea room ever…seriously! OK, years ago, I only went to Jackie's tea room (what some of us call it) with the ladies. And then one day, Bob happened to be home and I wanted him to go and see this gorgeous tea room located in Ooltewah, Tennessee. No, no, he really wasn't into going to such a place! Was he ever mistaken. Imagine this, I knew Jackie had the absolute one thing that Bob would love for dessert. Her famous Italian Cream Cakes that are actually baked by her husband. OK, Bob would go just that one time. Here's the deal now….he will say, "why don't you call Jackie to see if we can get a reservation for Friday." Yes, he surely does.
Jackie not only has this tearoom down to a science….she knows her business and treats everyone to a marvelous time. She shops for much of her home decor items for her tea room at many of the same shops we all frequent.
I'm positive that many of you drive right by Ooltewah, Tennessee, on your way North or South and have never imagined such a lovely place was there. Make a note today for that next trip! Remember this is not fast food, but is a lovely dining experience. Pictured is The Sampler Plate, that I often…almost always have. Note that instead of quiche, I had a double of chicken salad. Not that I don't enjoy the quiche there…just that particular day there was an ingredient in the quiche, that I'm allergic to. The fruit cup is fabulous. Not to sound nutzo, but I really am crazy over this tearoom. My girl friends, who have gone with me enjoy it and go on and on about it. I'm just betting if you have the opportunity to visit it that you will, too. It's really worth the drive for a girls' day out from the surrounding areas in Georgia, Tennessee, and Alabama. Make sure you plan ahead and get the reservations for lunch prior to driving. Friday is very busy there. And many times, that busy day is the most fun day ever.
The light green room is by Behr and Jackie shared her color with us. It's named Rejuvenate and it really lives up to its name. Don't you agree? Jackie uses the satin enamel paint.
Make sure that you have the following info printed or copied, so that you won't miss this fabulous spot just off Interstate 75 North located between Chattanooga and Knoxville, Tennessee. Actually, just a few miles North of Chattanooga. Beyond The Garden Gate Tea Room At Mountain Oaks is located at 9508 Church Street in Ooltewah. Telephone: 423-238-2929 "Located in the Historic James County Courthouse" Lunch is served Tuesday through Friday and on Selected Saturdays from 11:00 to 2:00. Look for the tea room on Facebook and tell them that you heard about them here at Helen's Decor. Visit their website at www.beyondthegardengateatmountainoaks.com.
One last view…that I think you'll love. Thanks to Jackie for allowing me to share her tea room with us. Hope you have enjoyed all her lovely details as much as I have.
Soon, I'll be visiting the blog buttons posted below. Please visit these wonderful blogs easily by clicking their buttons. Thanks for visiting. Helen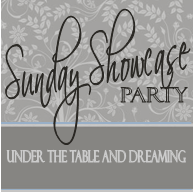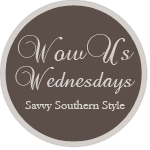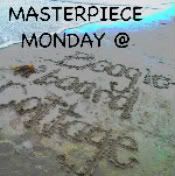 "