Red In All The Right Places
Hello everyone! There's certainly a lot of talk today about "red, white, and blue" and I am here to say that I love it. Just last month, I was in Jacksonville, Florida and happened upon a large amount of those 3 colors. Well, Bob and I had just toured the HGTV SMARTHOME 2013 and were starving. And quickly we decided that we would love to return to The Cheesecake Factory out in the gorgeous shopping area, known as "St. John's Town Center." Oh, yum!
Well you might guess, that we found a "Pottery Barn" right before we found The Cheesecake Factory.

The Pillows said it so well.
This wooden piece looked perfect for serving….love it.
Notice the menu printed on the blue star on the white star plate. That made us even more hungry than we had been.
Are you loving all of this? The napkins and napkin rings, are they great? I do believe they really are fine.
Love the stars….well everything on that table was a perfect setting for fun and laughter!
Take your time…don't miss the details, please!
Mercy, we walked into PB, (yes, we both did…it's a rare experience as Bob doesn't like shopping anytime, except Christmas) and suddenly we both were enjoying the staff's hospitality. And about that time, my eyes fell on their great displays in "red, white, and blue"…Bob actually called my attention to it. I have a few photos to show you and let your imagination go and think which plates you would choose to use. For example would you use the white star plate with the red or blue plates below them or standing up behind the stars? My answer is without a doubt just as these photos show. Thanks to Daisy and all the other Pottery Barn staff, who made us feel very well and very glad we dropped in.
And oh yes, we did have dinner at "The Cheesecake Factory"…a yummy….delicious serving of barbecued salmon!! It was outstanding…cannot get any better than that.
Thanks for visiting my blog today. I'm looking forward to another trip to Jacksonville Beach.
Linking to these parties this week: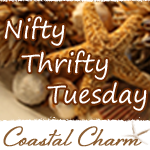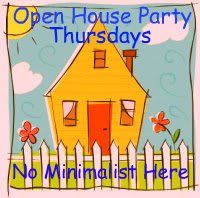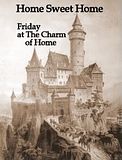 Savvy Southern Style
Life On Lakeshore Drive
A Stroll Thru Life