Silver Adds Pizzazz To This Texas Mantle
Today, we often hear a lot of talk about items people like to include in their mantle decorations.  We're viewing another long time Texas friend's mantle.  Betty enjoys adding silver items to hers.  You might see trays, pitchers, you name it.
Betty and I have shopped our way from Tennessee to Texas many times, and even shopped at a great Street Festival in Bratislava, Slovakia, in the Fall of 2010. (Soon, I'll show what I bought there.) A few years ago, we were in New Orleans and ran ourselves ragged finding the "thrift store"…I was driving and neither of us knew where we were. Suddenly, we arrived at one great gold mine of silver…silver mine. There is no telling how much silver was just there lying around the shop. Beautiful silver and Betty and I often agree that we should have given the guy our top price and maybe he would have taken us up on the deal.
The first two photos are a sample of how her mantle is at times other than the special seasonal arrangements. The other two are of this past Christmas mantle. Betty and her husband, Jim, share a love of antiques and you must see the gorgeous armoire to the left side of the room in the full view photo. And yes, you are right….these friends are terrific grandparents and that is the toy corner you are seeing. This truly is a family room to live in and enjoy laughter of the grands, fireside chats, or relax with a great book in comfortable chairs.

Hope you have enjoyed seeing the unique way Betty arranges her mantle. And we are both loving the silver with patina on it!
Thank you for visiting my blog today…and I'd love to have you as a follower. Please leave me a note in the comment section to let me know you were here and are following, and I'll follow you, too. Helen
Today, I'm linking to these great blogs:
http://savvysouthernstyle.blogspot.com/
http://firefliesandjellybeans.blogspot.com/2012/01/show-off-your-stuff-party-109.html
http://makinglemonadeblog.blogspot.com/2012/01/refresh-your-nest-friday-16.html
http://thecharmofhome.blogspot.com/2012/01/home-sweet-home-49.html
http://www.52mantels.com/
http://permanentposies.com/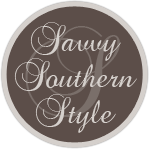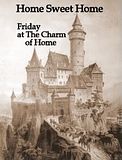 http://permanentposies.com/