Skoda To Rothenburg
Welcome to Rothenburg ob der Tauber! In 2010, Bob and I joined our friends, Betty and Jim on our "Dream Trip" to see Germany and as much as we could of other countries that fall.
This trip was planned for almost a full year. Talk about excitement and fun planning where we would go and what we would see…we kept the phones busy planning. Actually, we purchased our tickets to "The Passion Play 2010" before 2010 began. We were all serious about this trip. The guys talked back and forth about "international drivers license" for all of us. We all got them and were overjoyed to take off from Houston, Texas, on Labor Day 2010. From Houston, we landed at Newark, NJ, and had a short layover before our overnight flight to Munich. And yes, some of you are probably getting ahead of me…Munich is the place to be for Oktoberfest. We were able to experience it on the days prior to our flight home.

You must remember that we were super tired upon arrival as you can tell by the photo, but we enjoyed a great breakfast in our hotel and took off to see as much as we could.
On our first morning out and about, it was fitting that we would stroll through this lovely garden and the music was beyond description. Simply lovely!

Now, we're going back into the main area of this tiny town. Don't you just wish this place was not such a long trip? It is known for its Christmas Market and toys! Here's some street views for you to enjoy!
The toys and doll shops in this town are unbelivably fun for adults to see, so you can imagine what your children or grandchildren would think.
Oh, what's a Skoda? It's a Czech Republic car…a station wagon that we rented for 3 weeks to tour Bavaria. Such an enjoyable 1,500 miles we put on it. Later, I'll share about the other countries we visited. (The Skoda was a dark blue…not seen in this post.)
Love that blue car….its color reminds me of a Pinto station wagon we had loads of fun with years ago.


The pink building on the left side reminds me of Pink for mammograms.
Today, I'm hoping you remind your friends and loved ones to get their mammogram. It certainly isn't painful as many women fear. Maybe a bit uncomfortable, but it's well worth some discomfort to have regular mammograms. I go each year around Halloween, usually on Halloween. Please don't let fear keep you from having that checkup. I lost my mother to breast cancer almost 21 years ago. Her first mammogram showed there was a problem. How I wish that her doctor had insisted that she have those yearly checkups. And oh how much our family misses her. Please have a checkup for those you love and those, who love you. In loving memory of Royce, my mother!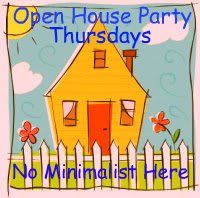 A Stroll Thru Life