Summertime Table For Four
Recently, I did some shopping around town and found a few great priced items. Yeah, I hit a few sales and then I also, had been to Ross Dress For Less! Found an email from Hobby Lobby with a great coupon for 40% off. Doesn't everyone, who cares about their home do the same? Why pay full price when you certainly don't have to do so?
Oh, before I forget and fail to share the top photo's impact on my decorating today. Look at what is within view of our breakfast table. Finally, we found the striped umbrellas we had searched for a long time. Yeah, Bob and I had decided a few months ago that there was just something much more festive about those colorful stripes. Still we passed up the expensive ones and then maybe 3 weeks or so ago, while walking through Walmart's garden center…it was there all gorgeous and the price was out of sight in a good way. It not only had the stripes, it also was "market style" and it does tilt and…and…and…yes, it cranks! Those were all the details we wanted. And it was the perfect size for the bistro table by the pool. And to make it even more appealing, it's by BHG aka Better Homes and Gardens. Remember the previous ones we turned down…you know…waiting for a sale…yeah maybe at the end of the swim season. That baby in that top photo was under $50 with all the desired "bells and whistles" as they say! Yes!!! How long did it take to get that beauty in our cart..not long, but it came home that very day. We're watching the weather…wouldn't want a storm to destroy it! Also, if your eyes are open and you look straight past the umbrella into the trees right behind our fence, there's red bird that we enjoyed watching Thursday from the breakfast table. Y'all it was a great Thursday!
The striped napkins were bought at an outlet place…seems the tag was from J.C. Penney's. I bought 2 packs of 12 for a very good price. They are so versatile with colors that go well for summer and also for having a Mexican dinner for a group! Soft and colorful works well!
Shopping and waiting has a great payoff sometimes…agree? Those 4 placemats were too good to pass up. Just look at that price that Ross Dress For Less had. I'm waiting to locate another set of the red ones. Red is so versatile.
Next there was Hobby Lobby, where I had actually planned to shop for burlap fabric and a burlap table runner that was cut, loosely stitched…some might hem…not I! It could easily be decorated. It's 18 inches by 88 inches long! Working with burlap is new to me, so I've yet to try to steam press it or anything. I need help…maybe Google will lead me to it. Remember that 40% off coupon…for less than $5.00 that burlap runner came home.
While working on the tablescape, I ran to the fireplace and grabbed the 2 blue pitchers off the mantle. They both go well with the Churchill dishes, don't ya think? One for sweet tea with sugar and one for sweet tea with Splenda!


Notice the blue and white leaf print pitcher is reflected in the knife…love that! It was accidental and I loved it. That was my mother's silverware, that she gave to Bob and we enjoy using it.
And look at those great blue tumblers, that were found at the Dollar Tree taped together. They were 2 for a dollar! Hope you enjoyed seeing my economical finds.
Please follow me on Linky Followers and leave me a note so that I will be able to follow you back. Thanks for visiting and please join me in visiting the blogs listed below.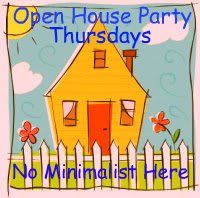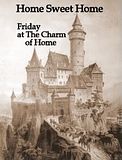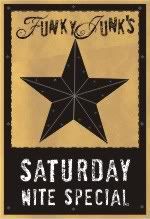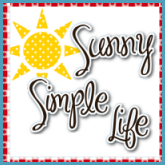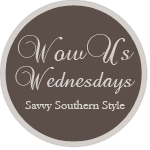 Savvy Southern Style
Life On Lakeshore Drive
A Stroll Thru Life
Town N Country Living