Tablescapes For Spring And Summer
Hello and how are you? Are you overjoyed to have leaves on your trees? There's just no season that thrills me like SPRING does. Yes, in all caps it is fabulous! Maybe your area did not have much snow…you know that white stuff, that's pretty for maybe a couple of days and then it's time for it to go!
In celebration of spring, Bob and I were out and about with no exact destination the other day. And suddenly, I suggested one of my all time favorites "Trees 'N Trends"….and it was a great day to check it out. Oh me, how pretty can one place be! Well, I'm going to let you look it over to your heart's content now.
If you are a fan of blues…this is the one for you. Can you imagine this with just a few touches of RED?
The second table setting really screamed "PARTY" and isn't it great? Notice the table runners and the mixture of colors. Yes, it's screaming "PARTY" loud and clear!
Burlap is so "IN" this year and likely to stay much longer this time around than it did decades ago. Love the mixture of colors of pottery in this tablescape. Notice how this setting highlights the color of the table finish! Their staff did a fabulous job setting up these tables.
Maybe you are wondering which one is best for your table? Yeah, I'm right there with you! It is great to have choices and I've tried to not add too many to my thoughts.
Now you see why there are great selections to be considered. Loved the Parisian influence above with white ruffled plates and Parisian script on the napkins. And if all these have not supplied enough suggestions including little fillers, please take a good look at this last photo. Unique items always catch the eye…don't they? This one has something for everyone.
Thanks for visiting today and please enjoy visiting these other blogs.
Hope you have a great week!
Helen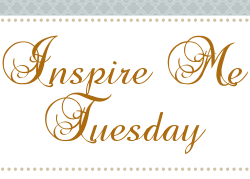 Tags: blue and white table runner, burlap, decor, decorating, dining room, festive, French rufflled white plates, Helen, Helen's Decor, Hobby Lobby, napkins, orange, Parisian, Parisian napkins, placemats, polka dot, polka dot mug, polka dot plate, polka dots, red, shopping, shopping cart, Spring, summer, table runner, tablescape, tablescapes, Trees 'N Trends