Time For Fall Tablescape Planning
Summer is quickly going by and soon it will be that time, when all the leaves begin to change colors. Oh, my goodness many years they are gorgeous, and we ooh and ah over them. Do you do that, too?
All this brought to mind the fun times with our family at their home or at ours. Yesterday, while flipping through my photos I came across this gorgeous photo of my daughter-in-law's table on a Thanksgiving Day. I'm loving how the centerpiece perfectly matches the tree you can see through the living room window. The colors just could not be more perfect for the table and the day. She selected the best cloth for her Lenox "Eternal" pattern with the gold trim. The combination of her lovely items along with her napkins, and placemats add excitement to the table. Don't you just love an elegant table setting? It really set the tone for sharing our blessings altogether with our family and friends. Hope this is helping you remember to plan your family's table/tables this fall. Thanks for visiting today!
Please excuse the brief post as my computer is not working and I'm not used to my husband's computer. I hope you will be able to click to enlarge the great view of that gorgeous tablescape and the tree outside the window.
Sincerely,
Helen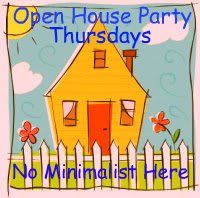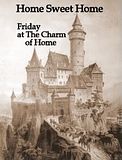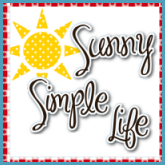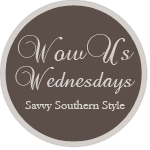 Savvy Southern Style
Life On Lakeshore Drive
A Stroll Thru Life
Town N Country Living