Today The Mirror Jumped Off The Wall
Let's pretend for a few minutes that this day never happened…rather this event never happened! Let's keep pretending this room is neat as it appears in the top photo. Oh, how I fell in love with that Williamsburg comforter in Williamsburg on our first trip. And the sticker shock, I had right there, too. Let's say I longed for it was several months after coming home. Each of the larger pieces in this room came from out of town shopping; therefore, it took several months to complete it. In fact we had given our old suite to our son and daughter-in-law and literally slept on our mattress and box springs for a year! Bob was embarrassed for anyone to visit and see our master bedroom without furniture, after years of having a full room. I was like "who cares, I'll know it when I see it" and that might sound selfish other than the fact that he does like/love the furniture I select. The bed was located in North Carolina, after Bob and I had made a trip there together and not found exactly the one. My sister, Jean, was game to go with me to NC and SHOP some more. And oh that day it happened….my teeth almost fell out. I'm sure many of you know that feeling when you see it and know for certain it is the one. Of course it was more costly than I had hoped for…justified it easily by reminding myself how long we had slept on the floor.
Long story short, Bob and I made another trip to a different North Carolina furniture store and got it. Once that arrived and was set up we shopped at Railroad Station Antiques in Huntsville, Alabama. Details about our furniture shopping and other finds for this room at the links underlined see different views of the mirror that turned today's plans upside down. Not to mention terrifying me as I sat peacefully on the bed trying to think about today's plans. Plans went by the wayside, as that mirror ripped off the wall literally. The screw with a bolt type thing is still strong as it was all those years ago. The wire broke and it slid down and became tightly stuck between the wall and the dresser…resting peacefully on the top part of the baseboard molding! Thankfully, the mirror appears fine, and the frame maybe be scratched a tad more than when we bought it…it was not perfect. We had to look for the blemishes ourselves. See this mirror and read the story of our matching lamps here. You can bet that we will be rechecking all the wall mirrors in this house…the heaviest ones first. We know how lucky we were that the dresser was near enough to the wall to catch the mirror! Please check your mirrors, too! I know I sound like I'm preaching; however, this mirror had survived for over 10 years without a hint of falling. See more master bedroom photos here.
Thanks for dropping by. I'm linking to these great blogs this week: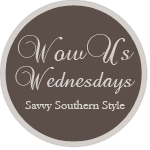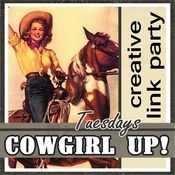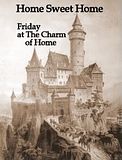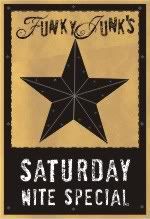 Please join me on Facebook at Helen's Decor