Travel Along With Me To Alabama
On a great day….one full of fun as I traveled to my favorite antique store anywhere. Come along to the Railroad Station Antiques shop in beautiful Huntsville, Alabama, which is one of the prettiest places I have ever lived.
This is the very best antique shop that I know of anywhere. I highly recommend it as the quality is great, and so are the owners and sales staff. Bob and I have enjoyed shopping there for just the right pieces, that we were looking for and found them there.
Notice the lovely quality of the fine china and crystal pieces. The elegant displays just make it gleam! I love all of it. Notice that this trip there were many patterns that included gorgeous blues.
The special pieces and exceptional quality just would not allow me to pass by without stopping to view most of it. Do you have a difficult time passing by the beauty of china and crystal?
Bob and I always enjoy visiting Huntsville…like a sentimental journey for a brief time. It's a town, that's grown into a great city. The people in Huntsville have made it great, by not being afraid of the growth the space industry brought to a once small town. I feel sure, that you will feel welcome whenever you visit Huntsville. Be sure to remember the friendly staff at Railroad Station Antiques, if you love quality antiques.
Thanks for visiting,
Helen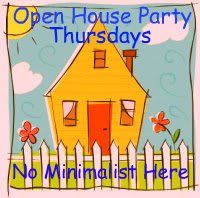 A Stroll Thru Life