Our Ever Changing Gate
Hello and hope you are thinking really springtime now. I am just so overjoyed to have this past winter in…in the past! We had way too much snow and cold this year. Was March rough where you live? These photos will show you how everything died off except the faux topiaries! Ha! The Weigelas are getting leaves…I'm seriously overjoyed. They are the tall shrub to the left of the fence and ours seem to bloom as a violet color. They make sweet table flowers if you select small vases and place them at each place setting or simply down the center of the table.
A few days ago, I found this beauty in one of my favorite stores, Ross Dress For Less and admired it enough to have Bob take a look at it. He agreed with me that the arched top would work well on our "arched gate" that our contractor made for us. It was a pattern that I had found online at bhg.com. The design has worked well for many different ornaments to be displayed. Many of the decorations have been found at Ross. This one was only $14.99…a great price for the size and quality. I simply had to show y'all this even though the green tree will continue its time on the gate. You know we have fun changing up the look. The next photo is showing that tree from Hobby Lobby on sale for half price!
You will notice, that I try to have a view of the brick wall of our garage in the photos as I love the Martha Stewart bench found at K-Mart a few years ago. It has really held up very well through. It fits well under the overhang of our roof. Would be a great place to have a package left on a rainy day!

Please keep checking back to see what else is changing soon. Yes, it's about time to plant all our deck boxes and pots…can hardly wait. Please become a follower of my blog, and mention it in your comments for me to be able to follow you, too. I love meeting new bloggers and long time bloggers, too.
Sincerely,
Helen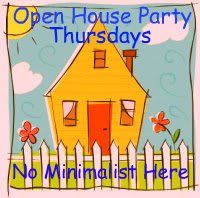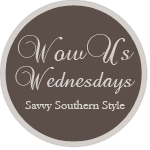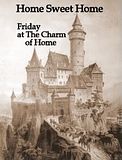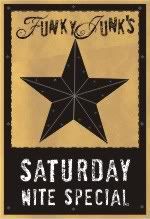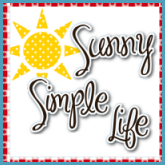 http://www.savvysouthernstyle.net/