Our Family Room Is Changing By Helen's Decor
How is everyone this Monday? I bet some of you shopped a bit over the weekend! Huh? Let me tell you, that Bob and I have really shopped for months for the right sofa and we're still not sure it is "the one" if you know what I mean! It seems we have become a bit afraid of fabric after years of having leather…you know easy care. With fingers crossed we gave in to fabric and not just any fabric….it's RED!!!! So far we are loving the new look in our family room. Even to the point of considering red and green for that room.
Actually, we ordered this sofa thinking it was shorter than the taupe leather one, that was with us more years than we wanted…it would not wear out! Now, we are really enjoying our "Pineapple Citrus" painted paneling with the red sofa. And we're thrilled that a great family was delighted to take our taupe one home with them.
We've been travelling, so we haven't had time to rearrange the sofa to be centered under the Michael De la Croix print. That means we have to unload the antique china cabinet to the left of it. And that cabinet is packed full…ugh!

Please excuse the manufacturer's tag on the arm….gotta take the time to get that off.
The red shows differently at different angles. It really is what some would call a "tomato red" and we are loving it more all the time. The paisley pillows were a surprise and not the ones we had seen in the showroom….but we are much happier with the paisley so all is well.
Expect to see more changes in this family room over the next few weeks. The shopping continues. Thanks for dropping by and please visit the blog parties listed below.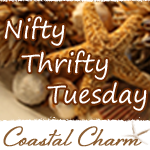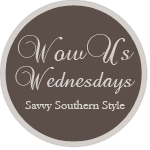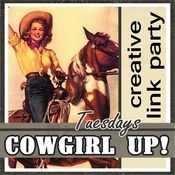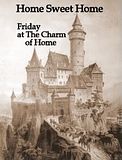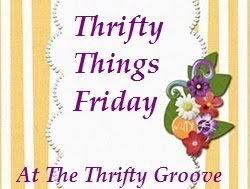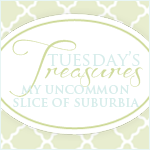 "