The Tablescapes Of The HGTV SMARTHOME 2013
Welcome to the tablescapes of the HGTV SMARTHOME 2013 in the beautiful city of Jacksonville Beach on the Florida East Coast. Wow! What a lovely setting this unique "Smarthome" enjoys. Listen…I'm serious this home is quite smart.
Come on over across the bridge where you will be welcomed onto the front porch. While you visit with the ladies and gentlemen guiding your tour, look at the unique table on the porch and also the palm tree cut outs along the porch slats. Doesn't this invite you to enjoy the tour?
Bob and I were thrilled to be welcomed by these lovely residents, who were proud to show us around yesterday. Thanks to all of them for their Florida hospitality…we're loving it more each trip due to the fun people we've met. This photo takes my breath away each time I view it. Perhaps, it's because it says "welcome" without one sound.

Inside is fabulous….we stayed a good while taking it all in. Moving on….how do you like this breakfast bar and the place settings?
There's blue here for sure!
The formal dining has a great wall of continuous china cabinets. They are outstanding!

Bob and I especially liked the urn filled with flowers made of sea shells.
Notice the blue outdoor table that was painted with automobile paint according to one of the guides. Notice the great appliances in the outdoor kitchen…we loved it.
And last, but not least, you must see one of several kumquat trees planted just off the deck.
They looked yummy and appeared to be loving the sunshine. We are bringing home a souvenir of that sunshine…not fruit, but maybe a bit too much sun! 😉 Please remember, that I'll be posting more photos of the upstairs and some additional photos from downstairs very soon. Hope you enjoyed and that you will want to take that trip to see this unique home…the HGTV Smarthome for 2013. I'll tell about the gadgets, that we all would love to have! Thanks for visiting.
Linking to the following parties this week: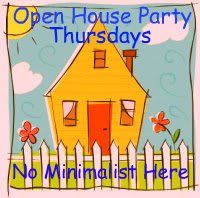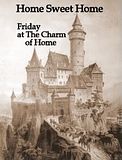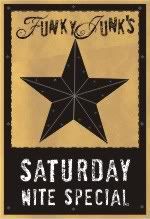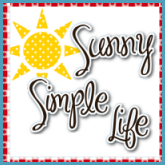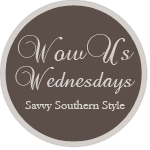 Savvy Southern Style
Life On Lakeshore Drive
A Stroll Thru Life